You

Are Welcome
Pittman Psychiatry & Recovery
We're Here for You
Meet The Team
Julie Ross Pittman,
MD PhD
Dr. Pittman is a board-certified adult psychiatrist. She has a passion for helping people improve the quality of their lives by diagnosing and managing conditions, such as depression, anxiety, addiction, and more. She also helps men and women address weight management issues with thorough medical evaluation and treatment planning regarding diet, nutrition, exercise, and medication.
Meet Dr. Pittman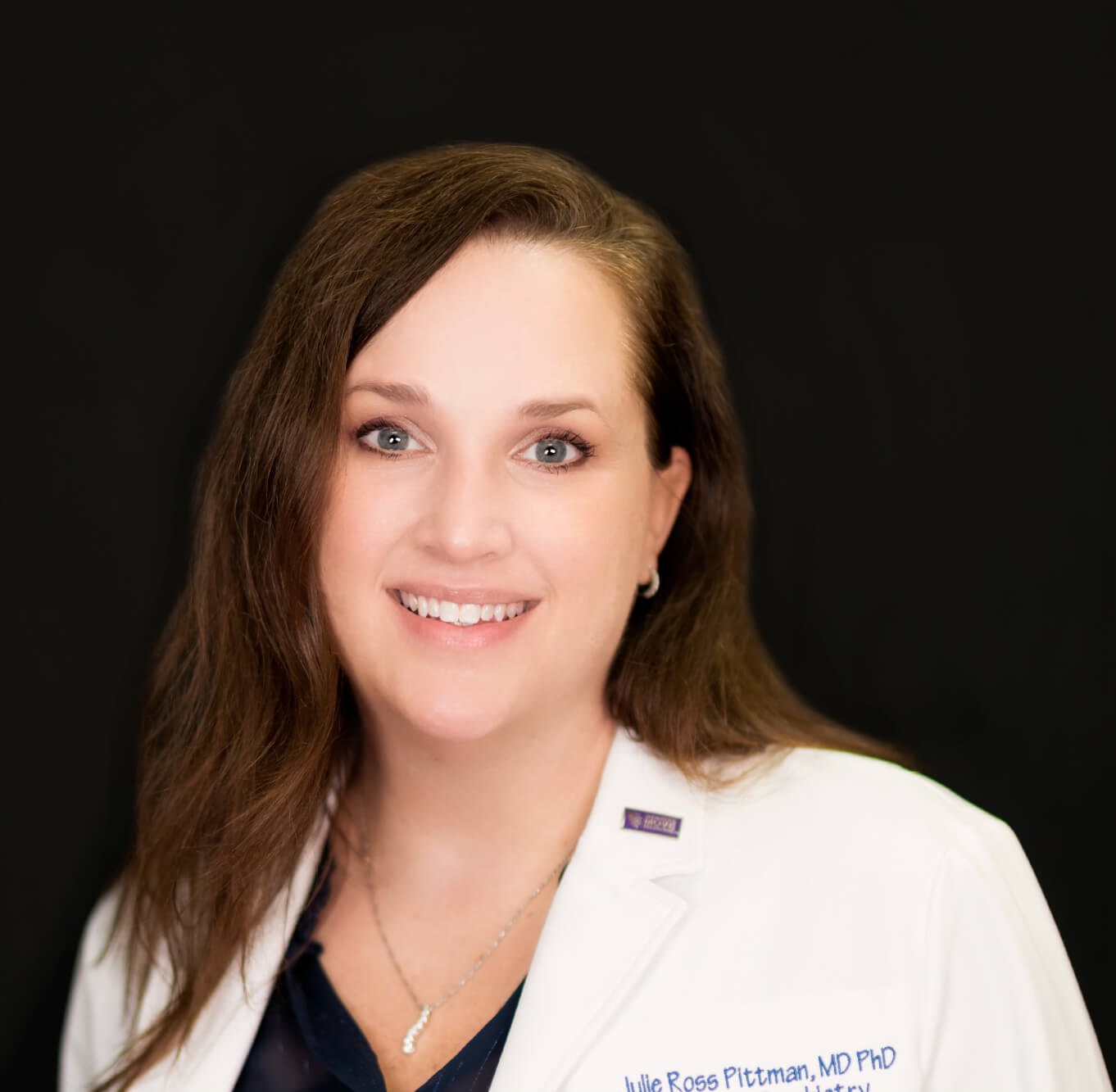 Katie Brandon,
Nurse Practitioner
Katie is a board-certified nurse practitioner. She has experience in psychiatry, mental health, and obesity medicine. She is dedicated to helping men and women recover from addiction.
Meet Katie
Laurie Smith,
Nurse Practitioner
Laurie is a board-certified nurse practitioner. With a Master of Science in nursing administration and a post-master certificate for psychiatry mental health, she is proud to care for our patients 13 years old and up. She specializes in anxiety, grief, ADHD, trauma, and substance abuse.
Meet Laurie
Stephanie Lamantia,
Nurse Practitioner
Stephanie is a board-certified nurse practitioner. She works with our adult patients and also spends time as a nurse practitioner at an inpatient drug and alcohol rehab center, helping women and adolescents recovering from addiction while they have other mental health disorders.
Meet Stephanie
Reviews
"Dr.Pittman and Rodrick are the best doctor and best assistant! They truly care about you and listen to you! You always can count on them!"
BM
Office Visit
"Never have any trouble having medical needs met and always show great care!! Easy getting in and treatment has change me for the better for 10 years now!!"
BJ
Office Visit
"Dr. Pittman is the most caring and understanding I've ever been to. And her office staff (shout out to Rodrick) is very helpful!"
KM
Office Visit
"I honestly don't know what I'd do or where I'd be without the help of PPR! They are so patient with me and they really seem to care!"
LB
Office Visit
"You want Stephanie to be your provider. Stephanie will listen and put you on the right path towards a better mental state of mind. She knows exactly what she's doing!"
ES
Office Visit
;