You

Are Welcome
Pittman Psychiatry & Recovery
We're Here for You
Meet The Team
Julie Ross Pittman,
MD PhD
Dr. Pittman is a board-certified adult psychiatrist. She has a passion for helping people improve the quality of their lives by diagnosing and managing conditions, such as depression, anxiety, addiction, and more. She also helps men and women address weight management issues with thorough medical evaluation and treatment planning regarding diet, nutrition, exercise, and medication.
Meet Dr. Pittman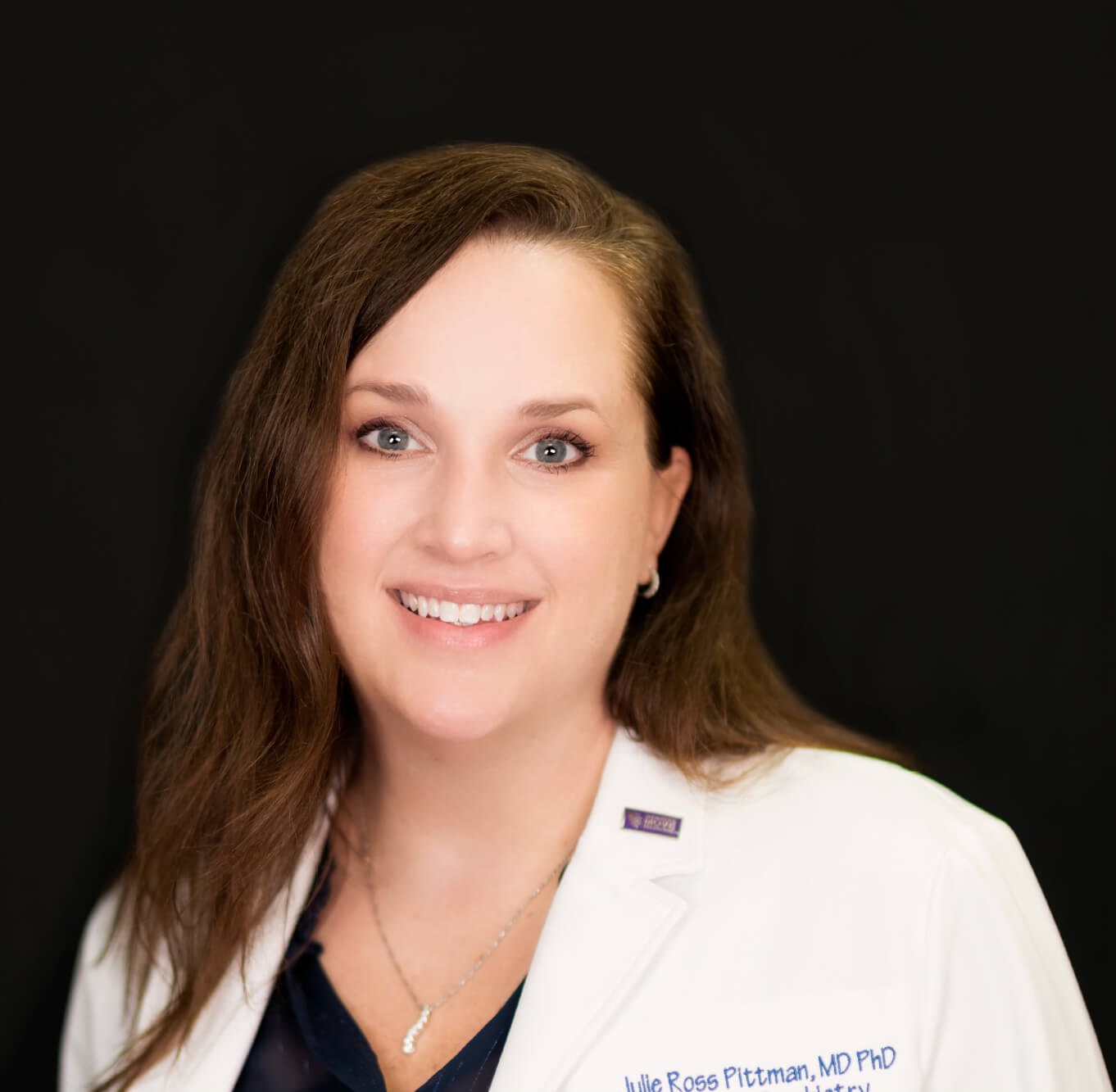 Katie Brandon,
Nurse Practitioner
Katie is a board-certified nurse practitioner. She has experience in psychiatry, mental health, and obesity medicine. She is dedicated to helping men and women recover from addiction.
Meet Katie
Laurie Smith,
Nurse Practitioner
Laurie is a board-certified nurse practitioner. With a Master of Science in nursing administration and a post-master certificate for psychiatry mental health, she is proud to care for our patients 13 years old and up. She specializes in anxiety, grief, ADHD, trauma, and substance abuse.
Meet Laurie
Stephanie Lamantia,
Nurse Practitioner
Stephanie is a board-certified nurse practitioner. She works with our adult patients and also spends time as a nurse practitioner at an inpatient drug and alcohol rehab center, helping women and adolescents recovering from addiction while they have other mental health disorders.
Meet Stephanie
Reviews
"Laurie Smith is wonderful and has been a great influence in my life the past year. Truly made a huge difference in my health. 10/10. Thank you!!"
EB
Office Visit
"Dr. Pittman is a real gem. She listens and actually hears what I have to say. Very knowledgeable and compassionate. I?m blessed to have her as my provider."
JS
Office Visit
"My daughter met with Laurie Smith this week and I was very impressed by her knowledge, patience, and technique. They were able to work us in to visit within a few days of me calling. Laurie took her time in getting to know my daughter and understanding as many facets of her mental health as possible. This group does not take insurance, however, Laurie was worth every penny spent. We look forward to future visits and care and I am optimistic about the future of my child's mental health."
DH
Office Visit
"Dr. Pittman is a great doctor. She actually listens, spends time with me, makes a real effort to understand what's up, and includes me in the decision making. She is truly interested in doing what is best for me, not just following some textbook decision tree. Would highly recommend Dr. Pittman for psychiatric, substance abuse/addiction, and obesity concerns."
RD
Office Visit
"Five stars! I cannot say enough about how great Dr. Pittman and staff are. They are efficient and truly care about you as an individual."
TF
Office Visit
;