You

Are Welcome
Pittman Psychiatry & Recovery
We're Here for You
Meet The Team
Julie Ross Pittman,
MD PhD
Dr. Pittman is a board-certified adult psychiatrist. She has a passion for helping people improve the quality of their lives by diagnosing and managing conditions, such as depression, anxiety, addiction, and more. She also helps men and women address weight management issues with thorough medical evaluation and treatment planning regarding diet, nutrition, exercise, and medication.
Meet Dr. Pittman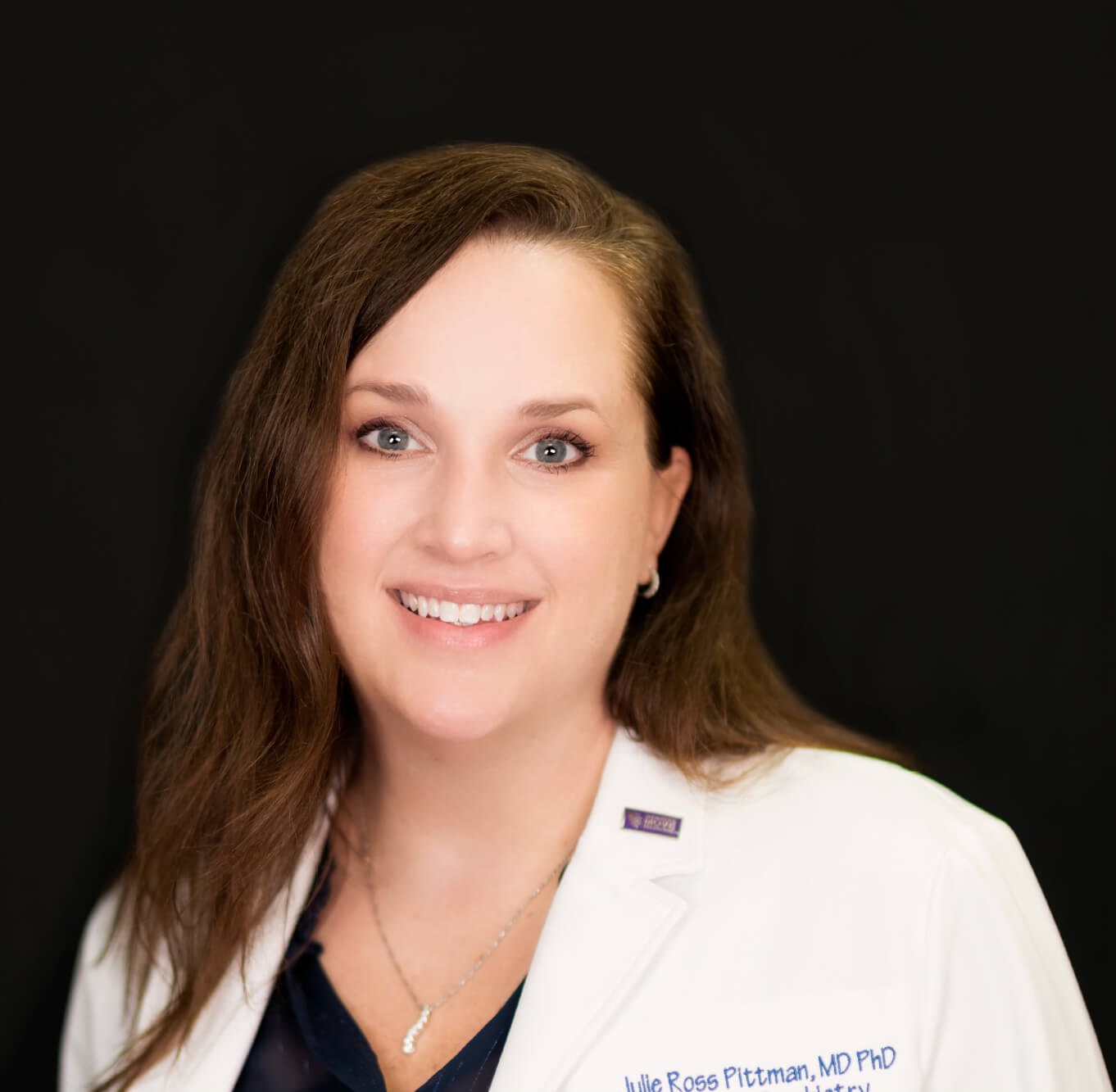 Katie Brandon,
Nurse Practitioner
Katie is a board-certified nurse practitioner. She has experience in psychiatry, mental health, and obesity medicine. She is dedicated to helping men and women recover from addiction.
Meet Katie
Laurie Smith,
Nurse Practitioner
Laurie is a board-certified nurse practitioner. With a Master of Science in nursing administration and a post-master certificate for psychiatry mental health, she is proud to care for our patients 13 years old and up. She specializes in anxiety, grief, ADHD, trauma, and substance abuse.
Meet Laurie
Stephanie Lamantia,
Nurse Practitioner
Stephanie is a board-certified nurse practitioner. She works with our adult patients and also spends time as a nurse practitioner at an inpatient drug and alcohol rehab center, helping women and adolescents recovering from addiction while they have other mental health disorders.
Meet Stephanie
Reviews
"Stephanie is awesome. After several years of searching and trying to figure out medicine that works for me, she provided a solution that I never thought of. She listened to everything I said and gave me direction on how to move forward in understanding what was happening. She was kind and professional, but also relatable. I'm glad I found her."
ES
Office Visit
"Dr. Pittman is an outstanding psychiatrist. She has a wonderful bedside manner. She is kind, compassionate and posses integrity. She cares! She knows her medications. I think of her as a pioneer in her field. I can talk to her about anything. I haven't had this type of experience before with a psychiatrist. She is paving the way for hopefully how psychiatry will be handled in the future. Thank you Dr. Pittman."
JS
Office Visit
"I highly recommend Katie! She is compassionate; she listens intently; she allows you to have a voice in your care; and she always remembers what was happening during your last visit. She allows you to have a voice in determining your medications. She responds quickly if you need a refill for a medication. Talking to Katie is like talking to a friend who truly cares. She has helped me tremendously!"
EW
Office Visit
"Katie always does a great job remembering the details of your life, listening to how you're doing, and discussing various options. You can tell she genuinely cares about her patients. That's all you can ask for!"
Anonymous
Office Visit
"The staff here genuinely care about your well-being. I, unfortunately have dealt with mental health troubles my whole life. I never felt like I was making progress or really getting solid help until coming to PPR. I would highly recommend anyone considering seeking help for mental health or recovery, come here right away. You will not be sorry."
DM
Office Visit
;