You

Are Welcome
Pittman Psychiatry & Recovery
We're Here for You
Meet The Team
Julie Ross Pittman,
MD PhD
Dr. Pittman is a board-certified adult psychiatrist. She has a passion for helping people improve the quality of their lives by diagnosing and managing conditions, such as depression, anxiety, addiction, and more. She also helps men and women address weight management issues with thorough medical evaluation and treatment planning regarding diet, nutrition, exercise, and medication.
Meet Dr. Pittman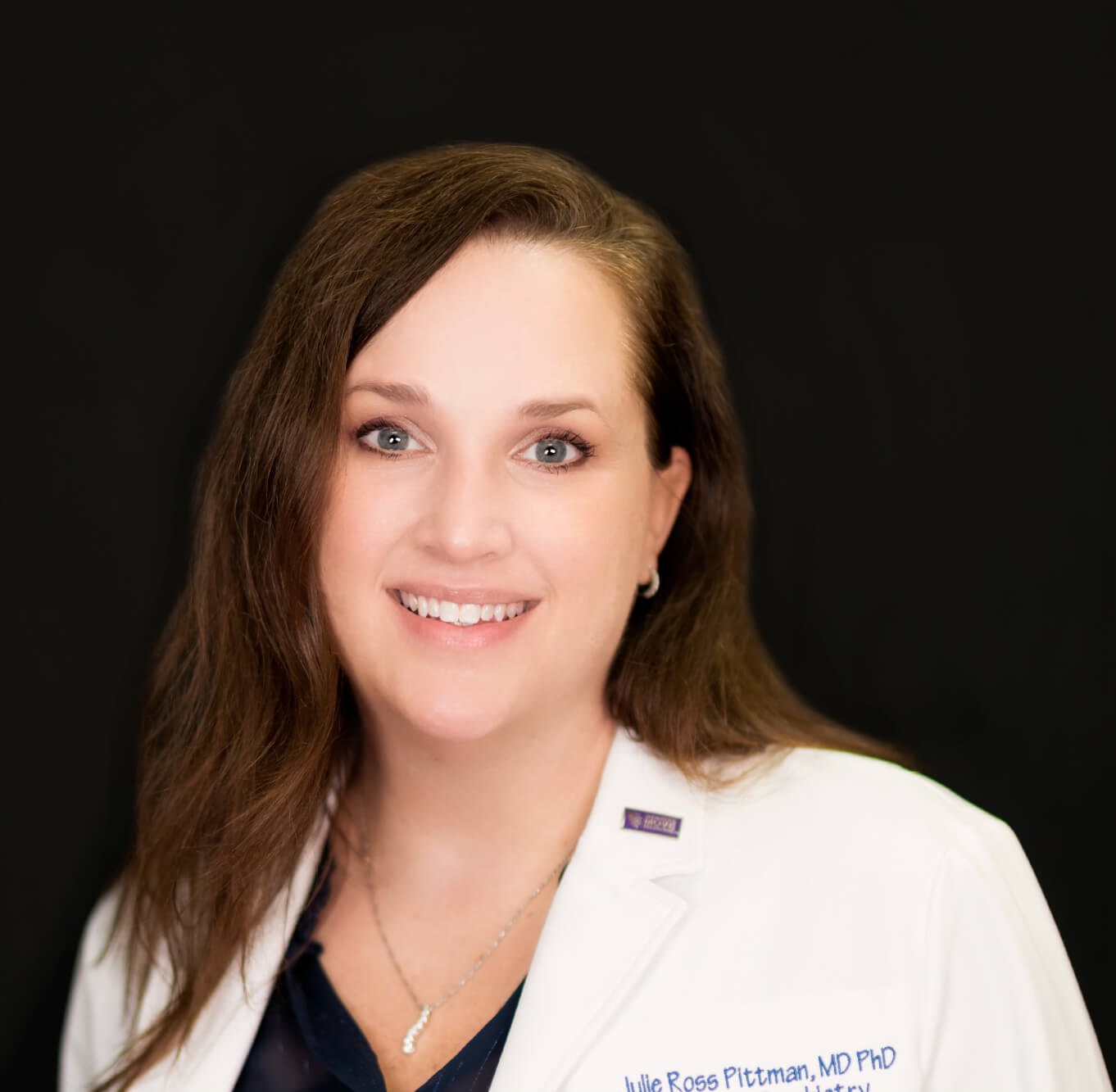 Reviews
"Dr. Pittman and her staff are truly wonderful. They are incredible professionals who go above and beyond to provide outstanding, personalized care. I have, for over four years, felt incredibly supported by everyone in Dr. Pittman's practice."
L.B.
Facebook
"she is the sweetest doctor ever. I have never met someone like her. she made me feel so comfortable the minute I stepped foot into her office. I am so thankful for her"
A.P.
Facebook
"Dr. Pittman helped me out of a very deep hole. She was very patient and understanding. So many Physicians are condescending, and dismissive..not Dr. Pittman. She treated me for two years, and I was very thankful to find her. Her staff always treated me with respect, and was willing to work with me if I needed them to."
J.C.
Google
"I cannot say enough about the quality of people at this practice. They are responsive, I feel listened to, we work collaboratively on getting the right medication balance, and they're just great people. HARD to find a great psychiatrist and I'm thankful that I have found "the one.""
J.E.
Google
"Dr. Pittman is a real gem. She listens and actually hears what I have to say. Very knowledgeable and compassionate. I?m blessed to have her as my provider."
JS
Office Visit
;